Does the 2020 Jeep Wrangler Have a Diesel Engine?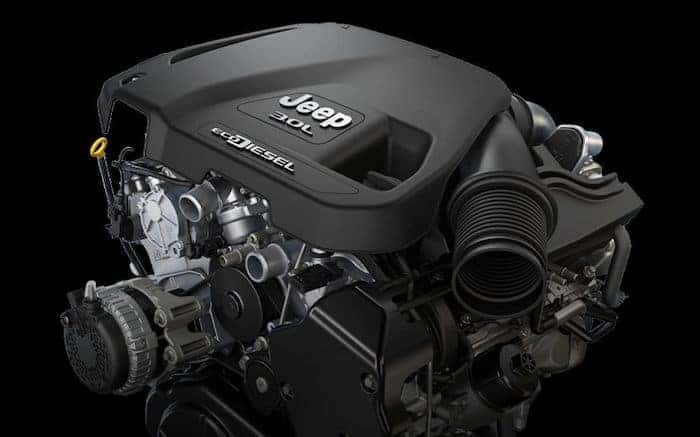 The 2020 Jeep Wrangler does have a diesel engine. This iconic Jeep sports various powertrains, door types, and off-road pretensions, offering incredible combinations for any Georgetown Jeep enthusiast. With the introduction of a powerful diesel engine, the Wrangler promises improved fuel economy throughout every journey. Allow our Chrysler Dodge Jeep RAM dealership to tell you more about what the 2020 Jeep Wrangler can do with a diesel engine under the hood.
Georgetown Drivers Enjoy Expert Efficiency with the 2020 Jeep Wrangler Diesel Engine
The 2020 Jeep Wrangler sports a third-generation turbocharged 3.0-liter diesel V-6 made by VM Motori under the hood. The diesel engine is mechanically the same as the RAM's, though the alternator and injection pump have been relocated to maintain the Wrangler's 30 inches of water-fording ability. The 2020 Jeep Wrangler promises the same thrilling ride with up to 260 horsepower and 442 lb-feet of torque. The 2020 Jeep Wrangler still offers the same special sauce that has driven off-roaders to new adventures.
As the engine springs to life, it is unmistakably diesel. Jeep did attempt to quiet the powertrain, adding sound-deadening material to the engine-bay side of the firewall as well as foam to the back of the infotainment screen, but the noise of the diesel engine is exactly what Wrangler enthusiasts are after. Thanks to the removable doors and roof, you're sure to enjoy the chatter and hum of the new diesel engine.
The diesel engine takes the 4863-pound 2020 Jeep Wrangler from zero to 60 in just 6.7-seconds, promising plenty of power for those days when you just want to get up and go.
The 2020 Jeep Wrangler cruises down the block or off the beaten path with ease. While there's no manual gearbox, when you kick the ZF-sourced eight-speed automatic into high gear, you'll find that roaming around town is just as fun as taking your Wrangler off the road.
Get Behind the Wheel of Your Diesel Jeep Wrangler Today
The 2020 Jeep Wrangler has always impressed, but thanks to the diesel engine, it solidifies its place as a one-of-a-kind machine. If you're eager to see what this iconic Jeep can do, please don't hesitate to contact us at our Georgetown Chrysler Dodge Jeep RAM dealership today.