Dominating the Roads With Pre-Owned Chevy Trucks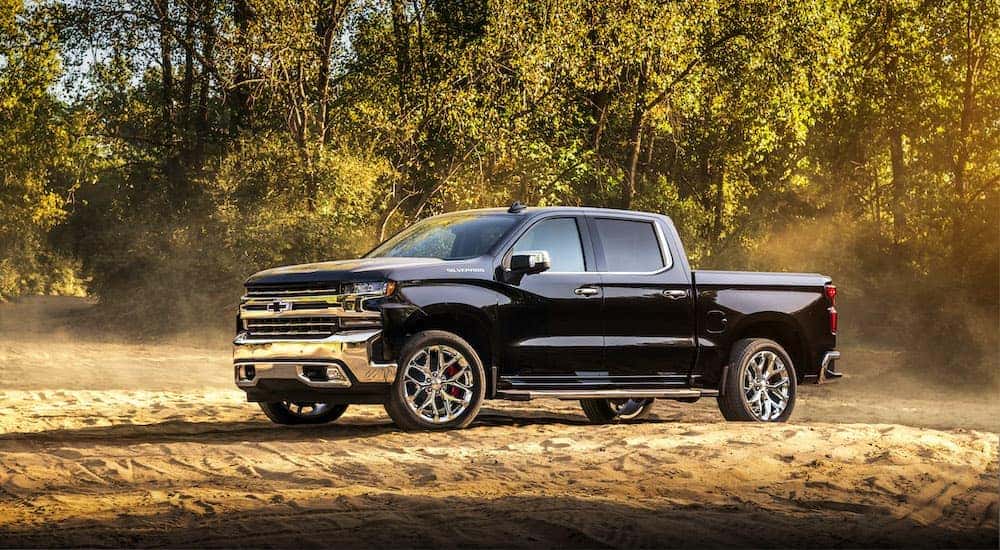 Are you looking for high-quality Georgetown used cars? Come visit Dan Cummins of Georgetown for the finest selection around, including a selection of fan favorites like the Chevy Silverado 1500. The automotive industry has seen significant changes over the years, and the used car market is better than ever before. Chevy is one manufacturer that has always remained at the top of the list for millions of enthusiastic fans. Vehicles produced by this legendary manufacturer are well regarded for an everlasting quality that Chevy has become known for. While Chevy's newest offerings are enticing products, the used market is full of high-performance vehicles with that familiar Chevy quality.
The Silverado 1500 has been around for some time. As a result, you'll find a plethora of used models dating from 1999 up through the current day. While the Silverado 1500 has always been a reliable truck, models from the past few years can provide an experience that closely resembles the one you'd have with a brand-new truck. An excellent example of this would be the 2016 to 2018 Silverado 1500, which provides both performance and modern-day connectivity features. In regards to the general performance that you can expect from these trucks, even older models such as the 2009 Silverado 1500 can still provide up to 403 hp and 417 lb-ft of torque when properly equipped. However, for the best combination of both worlds, you should consider the 2016 model, which brought several upgrades to the third-generation Silverado.
Trims and Configurations
Shopping for a used Silverado 1500 can be a tad confusing on the surface because of the number of configurations you are presented with. Firstly, there are a half-dozen trims to select from for the third generation, ranging from the utilitarian Work Truck to the luxurious High Country. In addition to the trim selection, you'll also have to select between three different cab configurations, which will alter the available seating in your truck. Lastly, you'll have the choice between three separate bed sizes, with the largest available bed measuring in at 8′ long. Regardless of which configuration you get, the Silverado 1500 remains to be a force to be reckoned with.
Still Performing Strong
Depending on which third-generation Silverado 1500 that you purchase, it'll have one of three available powertrain configurations. Compared to its contemporaries from the same time of its release, the Silverado 1500 often vastly outperformed the competition. Opting for the base WT trim, you'll receive a 4.3L V6 that comes paired with a 6-speed automatic transmission.
Although this V6 is the stock engine in the lineup, it still manages to produce 285 hp and 305 lb-ft of torque – the same as in the current 2021 Silverado 1500. Additionally, this V6 is quite fuel-efficient for its size, with EPA-estimated ratings of up to 19 MPG city and 24 MPG highway. One of the greatest advantages of this powertrain is a mix of value and performance. When combined with the proper trailering packages, this engine can tow up to 7,600 lbs.
Two V8 engines make up the remainder of the available powertrains. These engines are high-performance, even by today's standards, and, in fact, continue to power the 2021 Silverado 1500. The 5.3L V8 engine comes paired to a 6-speed automatic transmission and produces 355 hp and 383 lb-ft of torque. Additionally, equipping this engine with the proper packages will grant you a maximum towing capacity of 11,100 lbs.
Of course, choosing the 5.3L V8 is a better choice than the base engine if it's feasible for you. However, it's the 6.2L V8 that is the best of the bunch. This V8 is capable of producing 420 hp and 460 lb-ft of torque and comes paired with 8-speed automatic transmission. This V8 engine allows for prominent towing capabilities as a fully equipped example can tow up to 12,000 lbs.
Capable Inside and Out
A very important part of any vehicle is its interior. Since the Silverado 1500 is a pickup truck, its cargo capabilities are dependent on the size of its bed. As previously mentioned, there are three-bed sizes for the third-generation Silverado 1500. Fortunately, all three sizes offer ample cargo space, meaning your selection should be based on what you either need or prefer.
The smallest bed size that you can opt for is a 5'8″ long bed. While this isn't the smallest bed size on the market, it's understandable as to why you'd prefer more space. If that's the case, you'll still have two more choices, including a 6'6″ long bed. Last but not least, you may also opt for an 8-foot long bed that offers an impressive 76.3 cu ft. of available cargo space. In comparison, the aforementioned 6'6″ long bed has 61 cu. ft.
Inside of the cab, your Silverado 1500 will support a maximum seating capacity of either three, five, or six. As mentioned, this is mostly dependent on the cab type that you've opted for. However, inside cabins that support up to six passengers, different seating configurations may lower this to five. Regardless of how many passengers that your Silverado 1500 can seat, all of your passengers will be treated to a spacious interior. With this truck, you can expect up to 42.8-inches of headroom along with 45.3-inches of legroom, meaning a tall passenger can fit comfortably. In addition to this, the Silverado 1500's cab will give you up to 66-inches of shoulder room and 60.7-inches of hip room.
The base model of the 2016 Silverado 1500 doesn't include many features that are typically found standard today. However, there are a plethora of available options that help make this truck much more representative of the modern trucking experience – features such as an 8-inch screen for an available infotainment center that includes Bluetooth for wireless media playback.
Depending on the model you acquire, it may also include a 4G LTE Wi-Fi hotspot for wireless internet connectivity whenever, wherever. Additionally, this infotainment center also includes Apple CarPlay and Android Auto, which you won't find on model years before 2016. Apple CarPlay and Android Auto are highly popular features as they allow you to link your smartphone to your vehicle, which unlocks a host of new and exciting features.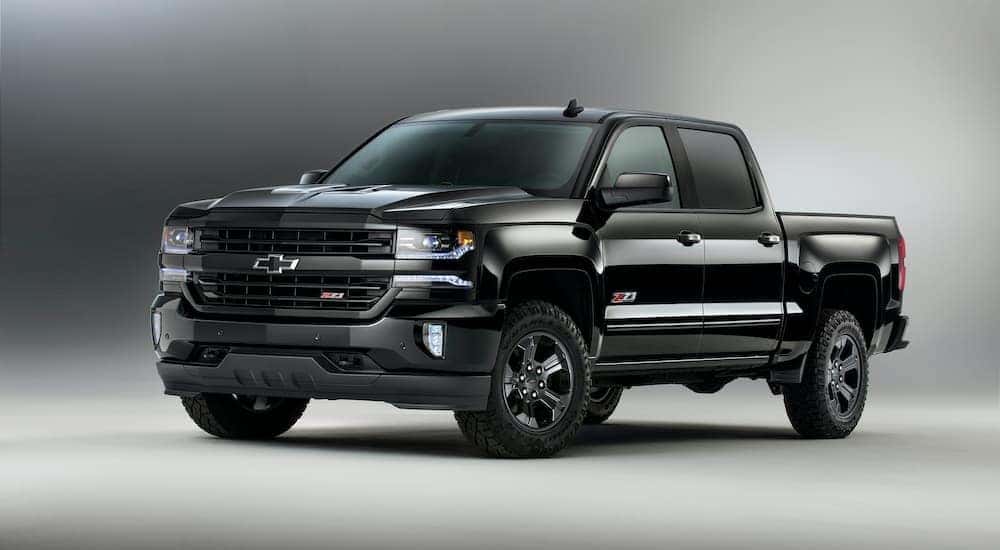 Where To Find Your Next Vehicle
Used pickup trucks such as the Silverado 1500 are excellent options for any aspiring shopper. For a vehicle with as much quality and reliability behind it, it's in your best interest to find a dealership that can provide the same. We're Dan Cummins of Georgetown, and our dedication to providing top-notch service has earned us a reputation as one of the best Chevy dealers around. The incredible team of knowledgeable employees at our dealership is here to make your visit the best it can be.
In addition to our extraordinary catalog of new and used vehicles at competitive prices, we offer even more services as well. Do you need repairs on your vehicle or perhaps just basic maintenance? Our on-site service center and dedicated parts department has got you covered. Should you desire to finance your purchase, our on-site finance center is the best place to visit to learn about various financing deals. No matter why you're visiting, your experience will be memorable. We're located at 1470 Cherry Blossom Way, Georgetown, KY, and we gladly serve the greater Lexington area and beyond. Visit us today to find your next new or used vehicle.