The Best Place to Buy Used Cars in Lexington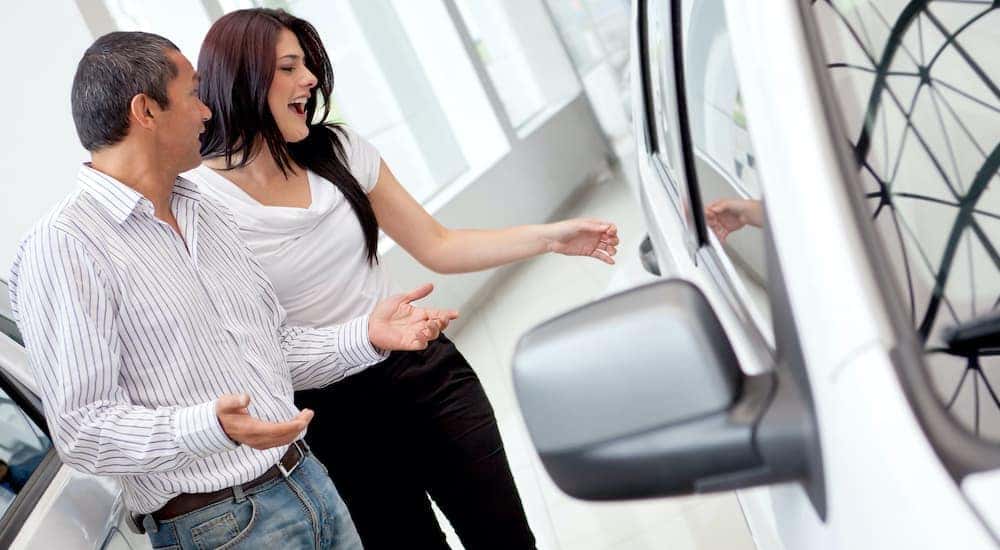 If you are looking for a used car dealer in Lexington, KY, there's no shortage of options. However, if you want a good used car that you can rely on for years to come, then there is really only one place to go. That place is Dan Cummins of Georgetown. Just a short drive from downtown Lexington, our dealership sees visitors from all across the great state of Kentucky every single day. We have the best selection in the area for used vehicles, and we are certain that you can find the perfect match to suit your driving needs.
The Dan Cummins Guarantee
Where is a good place to buy used cars? If you have found yourself pondering this question recently, then it may be time to turn your attention to Dan Cummins of Georgetown. We offer a massive selection of pre-owned vehicles for you to explore, including everything from like-new certified pre-owned models to quality options for under $10,000. Whatever your budget is, we can accommodate you. Although our inventory changes daily, we can always help you find what you're looking for. If you see a vehicle on our website that you absolutely love, give us a call! We will let you know if it's still available and help you set up a test drive so you can find out if it is the right car for you.
Our Selection
We typically have over 300 used vehicles available for sale on any given day. While we can't say precisely which models are available at the time you are reading this, we can tell you that our selection is one of the most comprehensive in the region. Although we primarily deal with Chrysler, Dodge, Jeep, and Ram models, we offer dozens of used vehicles from every major brand. Since we accept trade-ins, there is no telling which vehicles will roll onto our lot every day. However, we can verify that we always have a good selection of regular and luxury models. Let's explore some of the most popular used vehicles to come across our facility.
Used Chrysler, Dodge, Jeep, and Ram vehicles can always be found on our lot. Other brands that we tend to see a lot of include Chevy, Ford, and Toyota. As for luxury brands, you can typically find models from Cadillac, BMW, Lincoln, INFINITI, and more out on our lot. In short, we have enough variety to satisfy nearly any driver, making it easy to find your perfect car, truck, or SUV.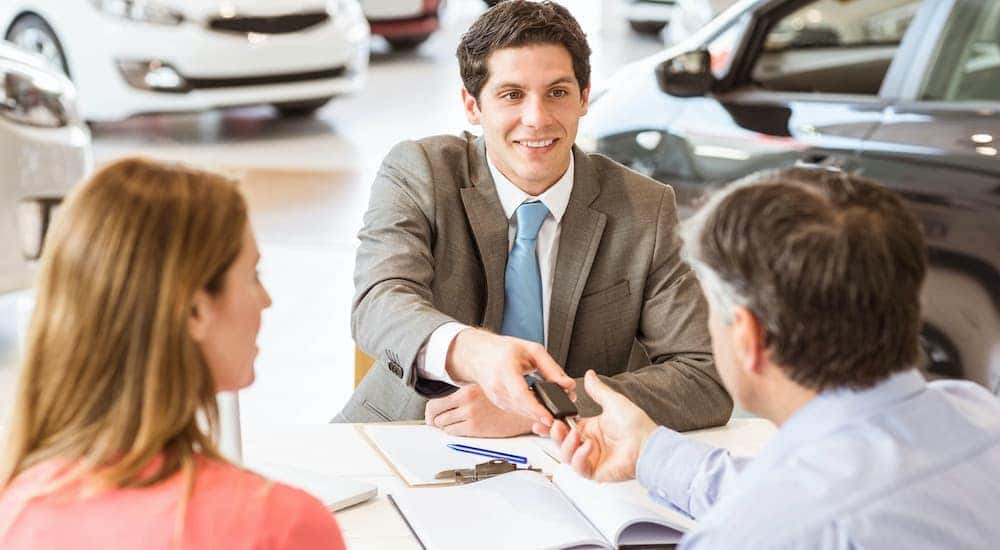 Our Used Favorites
There are some vehicles that are simply wonderful to buy whether they are new or used. For us, it's sports cars, luxury models, and trucks. All three of these categories are usually quite pricey as new models. You can spend over $60,000 on a new full-size truck, and luxury models and sports cars can get up into the six-figure range when they are new. Although they tend to be harder to find used, it sure is sweet when they pop up on our lot!
If you need a full-size truck for work, but you don't want to pay the initial sticker price, you can get a lightly used model for a fraction of the price. Of course, the exact amount that you will end up paying depends on a number of factors, including the production year, the trim level, the engine, and the mileage. However, it will still be a lot less than buying a new truck, and you can rest assured that anything on our lot is ready for hard work.
As for sports cars and luxury models, these too can be bought for a fraction of the price when you shop used. In fact, our experience with various brands shows that used sports cars and luxury vehicles tend to have greater price drops on the used market than any other vehicle. So, if you've always dreamed of owning a Corvette or a European sports sedan, it wouldn't hurt to check our used car inventory to see if we have one in stock.
Certified Pre-Owned Vehicles
If you are looking for the most reliable used models, then we suggest that you peruse our collection of CPO vehicles. CPO stands for certified pre-owned, and they come with special guarantees and warranties from the manufacturers themselves. As an authorized dealer for Chrysler, Dodge, Jeep, and Ram, Dan Cummins of Georgetown is permitted to sell CPO models from all four of these manufacturers. These are newer low-mileage vehicles that have a clean CARFAX history and no mechanical issues.
All Chrysler, Dodge, Jeep, and Ram CPO vehicles must be no more than five years old, and they must also pass a rigorous 125-point inspection mandated by the manufacturer. Depending on the brand, the vehicle in question will undergo an intense inspection process. Every aspect of the vehicle is checked, from the mechanical system to the electrical components and everything in between. The inspector will even check for cosmetic blemishes. If the repairs are not too expensive to complete, the vehicle will be fixed up and made available as a CPO model.
When you purchase a CPO vehicle, you can rest assured that it is one of the best used models money can buy. While CPO vehicles are more expensive than your average used car, this is more than made up for by their guaranteed high quality. The higher price also includes a 7-year/100,000-mile Powertrain Limited Warranty, 3-month/3,000 miles Maximum Care Coverage. 24-hour roadside assistance, and even a 3-month subscription to SiriusXM satellite radio.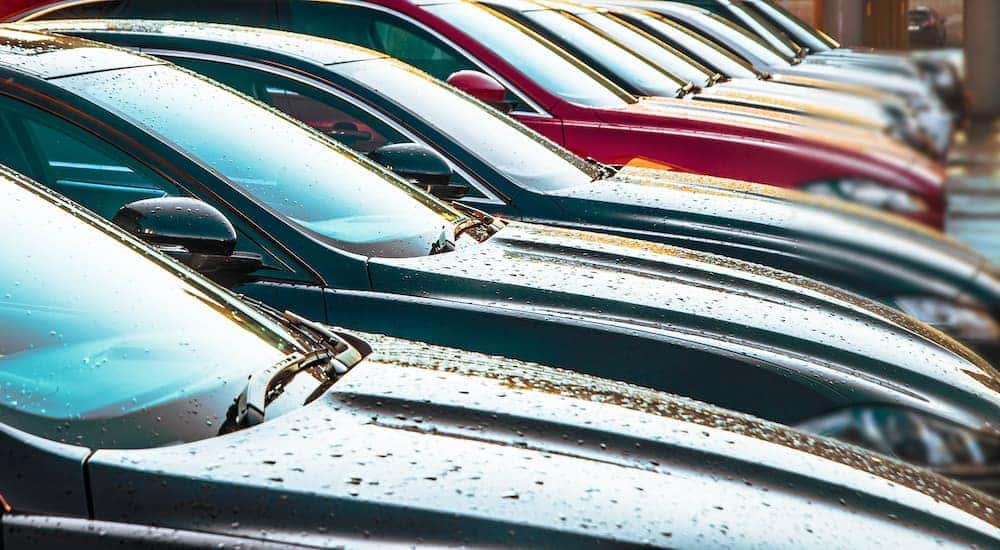 Under $10,000
For the folks on a tighter budget, we also offer a great selection of used vehicles for under $10,000. These are generally older vehicles, and some may not even be in production anymore. However, that doesn't mean you are taking a risk. We won't sell lemons at Dan Cummins of Georgetown. Our top priority is providing our customers with safe, reliable vehicles. While the under $10,000 models have been around the block a time or two and lack some modern features, they meet our high standards for mechanical quality and will still serve you well. These models are great options for teenage drivers, college students, or anyone who just wants something affordable to get them to work and back every day.
Vehicle Maintenance and Service
No matter what kind of used car you get from our dealership, you can always come in for vehicle maintenance and service. We have an on-site team of certified technicians who can handle just about anything you throw at them. You can schedule a service appointment online at your earliest convenience or give us a call. Routine maintenance typically covers oil changes, fluid refills, brake inspection, and air filter replacement.
However, our team can also handle emergencies, from changing a dead car battery to major powertrain repairs. Whatever service you need to have done, we can take care of it. Our service department's goal is to get you back on the road as quickly as possible because we know that no one wants to spend all day in the repair shop. Get in touch with us today if you need to make an appointment.
Visit Dan Cummins of Georgetown
If you are ready to find yourself an affordable and high-quality used car, then it is time to drop by our dealership. At Dan Cummins of Georgetown, our friendly staff is available to help you every step of the way from setting up a test drive to finding financing that fits your budget. Contact us today to learn more and take the next step in finding yourself a new car!