The Cummins Diesel – A Trend-Setter Forever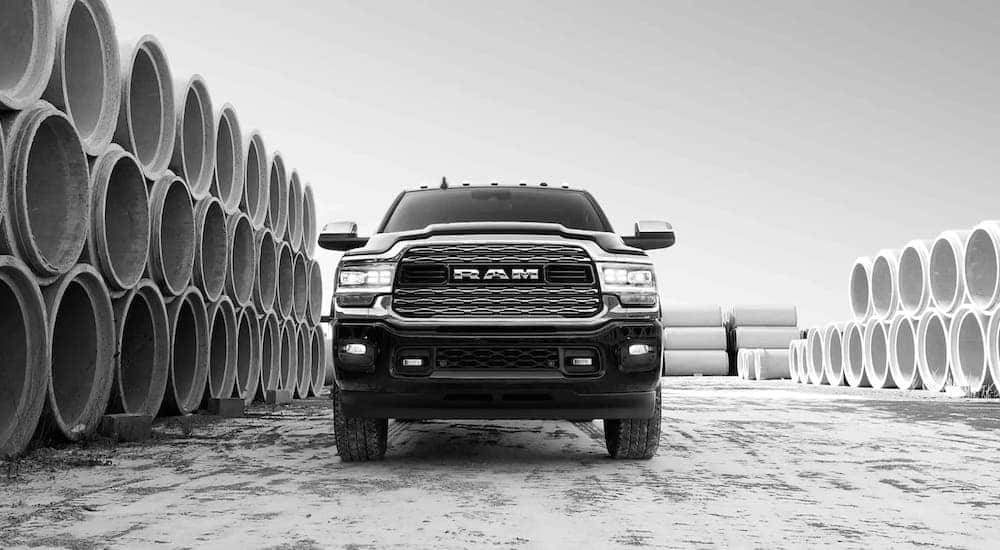 The diesel engine has a special place in truck owners' hearts. The design of a diesel lends it to superb fuel efficiency and generates enormous torque at low rpm, which makes it excellent for pulling heavy loads. Its robust construction also helps it last forever. With proper maintenance, a good diesel engine can easily make it past 500,000 miles, which is why discussions of used diesel trucks include models that are 10, 15, or 20 years old, including used Ram 2500 trucks with a venerable Cummins diesel engine.
If you're familiar with diesel, then you already know a thing or two about the Cummins engine, and if you're new to the world of diesel, welcome! Here at Dan Cummins of Georgetown, we are partial to the Cummins lineage that has endowed over 30 years of Ram trucks with unparalleled capabilities. If you're curious about what's been under the hood of the Ram 2500 over the years, buckle up and find out!
In the Beginning, There Was Nothing…
The first Ram 2500 was the 1994 Dodge Ram 2500 three-quarter-ton pickup truck, but the story doesn't start there. It starts in 1989 with the Dodge Ram truck lineup, consisting of D / W 150, 250, and 350 pickups. These were the first Ram models to offer a turbocharged diesel engine from Cummins. The inline-6 cylinder design, which remains an uncommon configuration in the segment to this day, used its 5.9L of displacement to put out 160 hp and a massive (for the time) 400 lb-ft of torque.
This early diesel pickup became an icon for the 1991-1993 model years, which benefited from the addition of an intercooler that allowed for increased engine output. It wasn't until 1994 that Ford's Power Stroke family of diesel engines came on the scene. By then, early Dodge Ram diesel trucks were firmly established as the founding fathers of the diesel pickup truck segment. The rest, as they say, is history.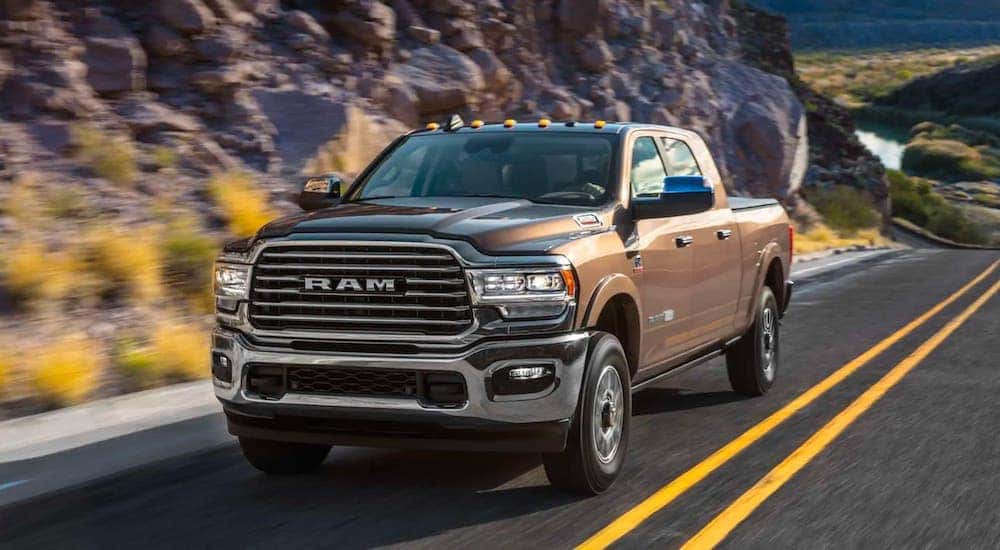 Slow Evolution
The 5.9L Cummins diesel persisted for many years, although the power ratings of the Ram 2500 slowly crept up – the 1996 model was the first to break the 200 hp mark. But all good things must come to an end, and the design was updated in 1998 in response to changing emissions regulations. The engine switched to a 24-valve system with an electronically controlled injection pump. While the 5.9L I6 configuration was the same, virtually the entire engine was redesigned. Like the early 5.9L engine, the new engine increased power over time and achieved more than 500 lb-ft of torque in 2001.
Diesel Reimagined
2003 heralded a new generation of Ram 2500 pickups, which were fully redesigned (including the engine). Retaining live rear axles and offering rack-and-pinion steering, these trucks used a new everything to make a leap forward in both comfort and capability. From 2003 to 2007, they used the last iteration of the 5.9L Cummins, which saw the fuel pump replaced with a Bosch high-pressure model. The change enabled significant improvements in emissions and noise by delivering high, uniform fuel pressure to every valve through a common rail.
This era of Ram diesel trucks is regarded as having some of the best diesel pickups of all time. The engines last forever – there's no reason to be concerned about an odometer showing well over 200,000 miles – and the live rear axle stands up to constant heavy use. Remarkable interior space, the beginnings of a Ram tradition emphasizing luxury and comfort, and towing abilities that still outperform some of today's light-duty trucks make the 2003-2007 Ram 2500 an excellent low-cost find. A word of caution, though – the Bosch common rail fuel injection system is known to wear out after 200,000-250,000 miles, so be sure to get this easy fix done if buying a higher-mileage truck.
Forging a New Path
In 2007 the 5.9L Cummins engine was retired, replaced by a 6.7L beast that uses a Variable Geometry Turbocharger to optimize the turbo's output at both ends of the rpm spectrum. The original model's 350 hp and 650 lb-ft of torque are nothing to sneeze at even now, and a new transmission further improves reliability despite the increase in power. An excellent exhaust brake and an integrated trailer brake controller make these trucks comfortable and safe haulers to boot.
Big changes were in store for 2010, however. The 4th-generation Ram coincided with the birth of the independent Ram Truck brand, separating the truck lineup from Dodge cars and SUVs. Ram has been committed, as a brand, to deliver trucks that look good, perform better, and defy all expectations for a truck interior. Modern conveniences begin to appear after 2010, with every model year of Ram delivering a surprising array of luxury features.
The engine, however, stayed more or less the same. The 6.7L Cummins diesel satisfied more stringent 2010 emissions regulations by the inclusion of a Diesel Particulate Filter (DPF), catalytic converter, and Exhaust Gas Recirculation (EGR) cooler. The DPF removes 85-100% of particulate matter from the exhaust to significantly reduce harmful air pollution, while a catalytic converter uses a chemical reaction to scrub exhaust gases from the air. Typically containing pricey metals like palladium and platinum, the catalytic converter reacts with the exhaust to produce water, carbon dioxide, and oxides that do not get emitted into the atmosphere. Finally, the EGR cooler chills the exhaust gas before it gets recirculated into the cylinders. The cool exhaust "shrinks," allowing more of it to fit into each cylinder.
While this is great for reducing dangerous nitrogen oxide emissions by reducing the availability of oxygen and the temperature of the combustion reaction in the cylinders, it does result in a loss of power and an increase in particulate matter that the DPF and catalytic converter need to scrub out. However, before you bemoan that this great engine has been handicapped, in 2019, the 6.7L Cummins became the first engine to break 1000 lb-ft of torque. The engineers at Ram and Cummins have been up to the challenge of increasing the Ram 2500's capabilities year in and year out despite the limitations that necessary equipment like the DPF places on diesel engines.
All 4th-gen Ram 2500s are still competitive with new trucks today. The 2010-2013 Ram 2500 stands out for its surprising amenities and modern capability on a budget. However, 2014 models and newer replaced the older leaf springs with soft-riding coil springs in the rear and can benefit from an optional air suspension for sublime ride quality, another unexpected feature for a heavy-duty truck. By 2017 an off-roading package became optional for all Ram 2500s that aren't the performance-oriented Power Wagon special edition (which has the package built-in), and top trim levels like Laramie fully represent Ram's commitment to luxury.
Overcome Every Challenge
The "Guts, Glory, Ram" slogan encapsulates in so few words what the brand is all about. The interiors are appointed with the best modern technologies, excellent materials, and enviable style. The suspensions are able to take you anywhere you might want to go in comfort. And, of course, the rugged powertrains capable of moving mountains. The Cummins diesel engine line has contributed the most to that last feature. In its 30 year history, it was the engine that launched the modern age of diesel trucks, and it has established itself as a reliable, durable, powerful workhorse in every iteration since. With a Cummins diesel engine, any Ram 2500 from its launch in 1994 to today is a formidable machine worthy of its nameplate.