Used Car Buyers Guide to the Galaxy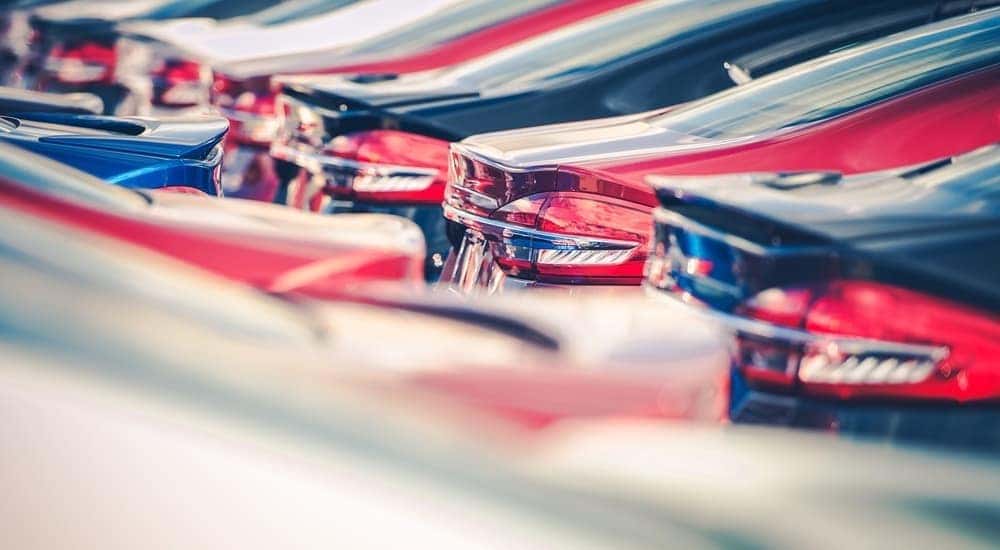 Used car ads are everywhere nowadays. Often, it seems that the term used car is employed to have individuals who are interested in a great deal check out vehicles they may never have given a second thought to buying beforehand. It often makes you wonder what is considered a used vehicle? A used car is a vehicle that has had previous retail owners. A car is legally considered used once it has been registered.
Regardless of how many miles are on it, if the vehicle has yet to be registered, it would be considered new. If you are looking for a vehicle that is going to keep running for a long time at a very low price, you may want to consider used cars that were built within the last 20 years. Vehicles older than 20 are bound to produce issues quickly, and the problems will keep building up as you drive the car more.
The fact of the matter is, if you are searching for used cars, you probably are searching for a fair trade-off between price and performance. While finding deals can be tough with so much transparency out there, it's not impossible to do. This is especially so if you go to a dealership with an inventory that is constantly updated, such as Dan Cummins of Georgetown. But you may be better off by picking up some knowledge of the used car market before trying to find potential deals. That's why we've put together an article to help you with your journey into a better understanding of used cars and the buying process behind them.
What to Look For When Buying Used Cars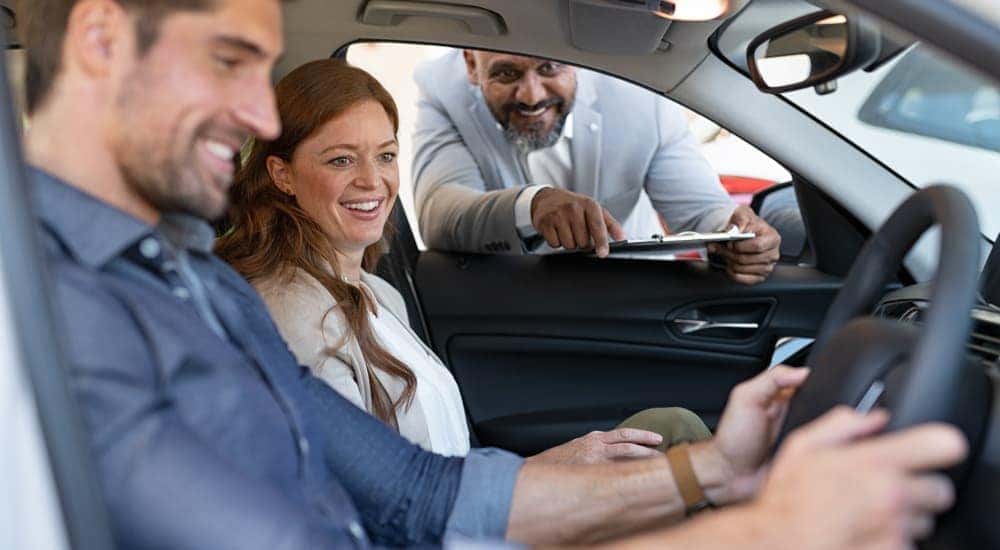 While we may all go through the used car buying process a few times in our lives, we may not be entirely clear as to what is good practice when buying used. The following is some great information for individuals in various buying situations. While some information may pertain to individuals purchasing from private individuals, the general advice applies to those purchasing from dealerships too.
The first thing to make sure of is that the title is clean and is in possession of the seller. Truly, you don't want to give any payments before you have seen the title and made sure that there are no liens or funny business, such as "not for highway use" or "for salvage." The next aspect to consider when buying a new car is to evaluate the service records.
If you go through the history of the vehicle, you should get a good sense of whether it has been kept up over the years, or if it has been allowed to fall into disrepair. Another easy thing to spot is the oil sticker; is it even there? If the previous owner has done their own oil changes, you can ask what type of oil they used, and if they've been keeping track of it.
You should also consider the length of ownership on the title. If the previous owner only had the car for a few months, you may want to question why they are so hasty to sell it. It could be a sign something is wrong, or it could be as simple as they are leaving the state for business. If you don't ask, you'll never know the whole story.
The previous sections involve looking at the history of the vehicle. This can be done on your own, of course, but many use online tools such as CARFAX to do the dirty work for them. CARFAX can be an important step in checking out used cars because it gives a summary of the history of a particular vehicle. If the information has been reported correctly, you can view the car's history of repairs, collisions, and more all in one place.
CARFAX also displays the mileage on any given car. It is imperative to have knowledge of how far the car has traveled. Sure, you could buy a car produced in 2016, but if it has 200k miles on it, you may find more longevity in a 2012 vehicle that has 100k miles.
Although this next part may be a bit advanced for some, when you go to look under the hood of a used car you are considering purchasing, make sure nothing looks tampered with. If it has, make sure the changes have been made with factory parts, not some substandard wiring you'd find in the walls of your house. If you see something like that under the hood, you will likely have similar issues throughout the car.
Finally, this may seem obvious, but you want to take a quick peek under the car as well to check for common issues. This would include things like oil and antifreeze leaks. You can look at the oil pan and transmission to make sure the components aren't coated in oil. Also, check out the surface of the car. Are there any portions that are bubbly or off-color? These could be signs of tampering or covering up rust.
While depreciation is more financially-focused rather than mechanical, it is a good idea to consider the depreciation of used cars. Typically, when calculating depreciation, you would figure that the car is driven for around 12,000 miles per year. With new cars, the majority of depreciation occurs in the first few years. As the years progress, there is less depreciation per year.
With a used car, the depreciation is very low throughout, as you have avoided the early years of the car, but the repair costs will begin to go up exponentially as the years progress. What is important to understand here is that you don't want a car that is too old or too new if you are looking for a good deal. Keep in mind the longevity of cars in its class and make an educated decision of how long you can expect to drive the vehicle based on others who have had the car in the past.
What To Expect After You Make the Purchase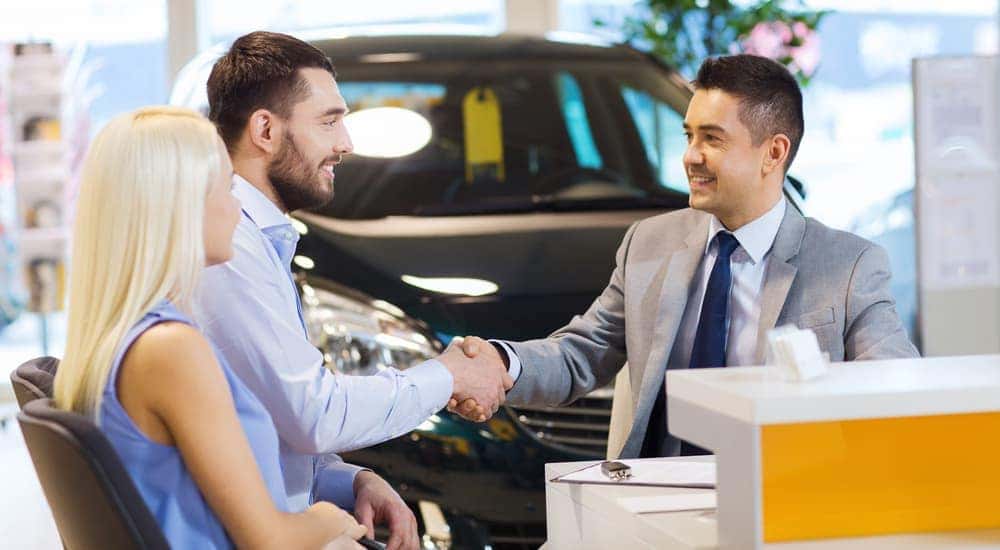 After you make the purchase, you want to make sure that your car will truly be yours and run well for years to come. The very first thing you need to make sure it up to snuff is the paperwork. This includes your insurance, registration, ownership, licensing, and other details that are required for your area. Paperwork is key before you drive.
The next thing that you want to do is change the oil. Regardless of the situation, you should change the oil to make sure the vehicle is running properly. This doesn't mean that you aren't buying from a reputable entity – it just means that you are ensuring that you know exactly when the last oil change was and that it will be the correct oil for the vehicle. This would be a good time for you or a mechanic to give the car a good once-over too.
Third, you should clean the car well. This will give you an opportunity to know the car better than when you bought it, as you will get a good feel for any dents, nooks, or crannies that you hadn't seen before. After you know about all the dents and stains inside and out of the car, you will know if a new stain, dent, or other damage arises.
Next, you should flush the engine coolant. The engine coolant is vital to the engine's health and makes sure the engine does not overheat. Even if the coolant is topped off and looks great, it should be flushed. This makes sure your car is running in tip-top shape from the get-go.
The fifth step you should take is to check the condition of the battery. You can check the date of the battery, whether any corrosion has occurred, check the charge, and see if it has started to bulge out. If it is in good condition, you are in a great spot.
The second to last step would be to check the owner's manual. If you can't find it, you should most likely be able to find the owner's manual online. If you absolutely can't find the manual, there should be forums out there for pretty much any model at this point to review. This information will give you a good idea of what to expect going forward with the car, and how to avoid any pitfalls other users have encountered.
The final step after buying a used car would be to check the brakes. The brakes are crucial to the operation of your used car. If the brakes are good to go, you can mozy down the road. If they are not in good condition, you should replace them to make sure you are safe when driving.
Conclusion
Buying used cars may seem like a daunting task at first. That's why we've streamlined the process here at Dan Cummins of Georgetown. We don't leave you when the sale ends. In fact, our skilled mechanics can help with ongoing assistance, not to mention we give it an inspection before putting it out for sale in the first place. If you find yourself looking for a specific model or manufacturer that is not in our inventory, we can even help find the vehicle for you and have it transported to our Lexington, Kentucky dealership.
At the end of the day, what is really important is finding a vehicle that suits your needs. If you are looking for a great deal on a used car, instead of whittling down an inventory until you are left with a random vehicle, we want to make sure that you find the vehicle you are looking for with the qualities that make a used car great for you. Buying used cars really is not as bad as it may seem, especially if you use this content as a guide to help with your next purchase.