Used Trucks 101: How to Find the Best Used Truck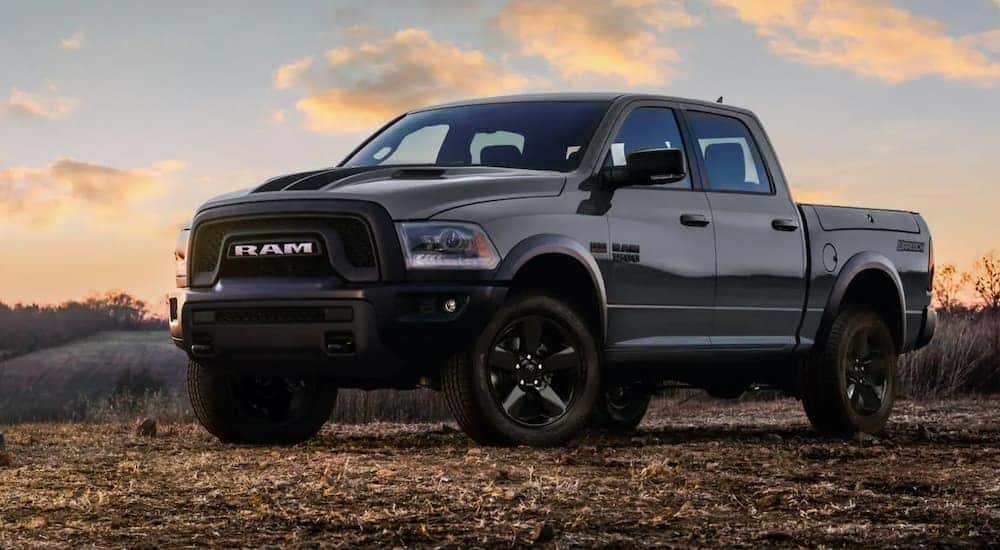 Towing power, hauling capacity, and performance place the pickup truck at the top of the list when it comes to reliable and durable vehicles. Used for commercial and personal purposes, on and off-road, pickup trucks are in high demand in today's busy world, and finding the right truck to work for you is extremely important. You may be weighing your options when it comes to buying a new or a used model, and with so many used trucks for sale, how do you choose the right truck?
There are many factors that go into finding the right used pickup truck for you, so what are the best features to look for in used trucks? Let us help you not only find the truck you've always wanted but one that is reliable and dependable as well. So let's get started on how to find the best used truck.
Is It Worth Buying a Used Truck?
When you can just go and buy a shiny, zero-mileage new truck with all the bells and whistles, why would you even consider buying used? Many people wonder if it's really worth it to buy a used truck, being that there may be issues with it, or it may not have all the upgraded features available in newer models. You may be surprised to find that there are many used trucks for sale that are very popular, perhaps even more so than their shiny new counterparts. The advantages of buying used are plentiful, and if you're on the fence about a used truck, prepare to be impressed.
Advantages of Buying a Used Truck
Typically when you're shopping for used vehicles, you can expect to find a more realistic price tag in your search. This may be the top reason why more and more buyers are turning their attention toward used vehicles. Other advantages of buying a used truck include:
Depreciation rates are lower: New vehicles tend to depreciate the most in the first year, so buying used allows you to avoid this.
More variety: You may not be able to get all the features you want for your price range with new trucks, but with used trucks, your options are expanded.
More durability: Some truck enthusiasts believe that older models are much more durable and reliable than those produced today.
Plus, with Certified Pre Owned (CPO) programs, you're able to take advantage of manufacturer-backed warranty programs, incentives, and financing.
What are the Best Features to Look for in Used Trucks?
If you're wondering what you should even look for when shopping for a used truck, first consider how you plan to use it every day. Common uses for pickup trucks include:
Towing and hauling
Personal vehicle
Commercial use
Looking for a truck to use for towing and hauling? It's a good idea to try and find out how much towing and hauling a particular truck has done in the past. The more towing and hauling it's taken part in, the more wear and tear that might be present.
If you're searching for a commercial use truck, it's best to have a mechanic take a look at it since you're going to be depending on it to help keep your business running. But the same also goes when looking at a used truck for personal use. Having a professional perform an inspection on a used truck you're interested in can help you avoid any potential underlying issues from coming to the surface later.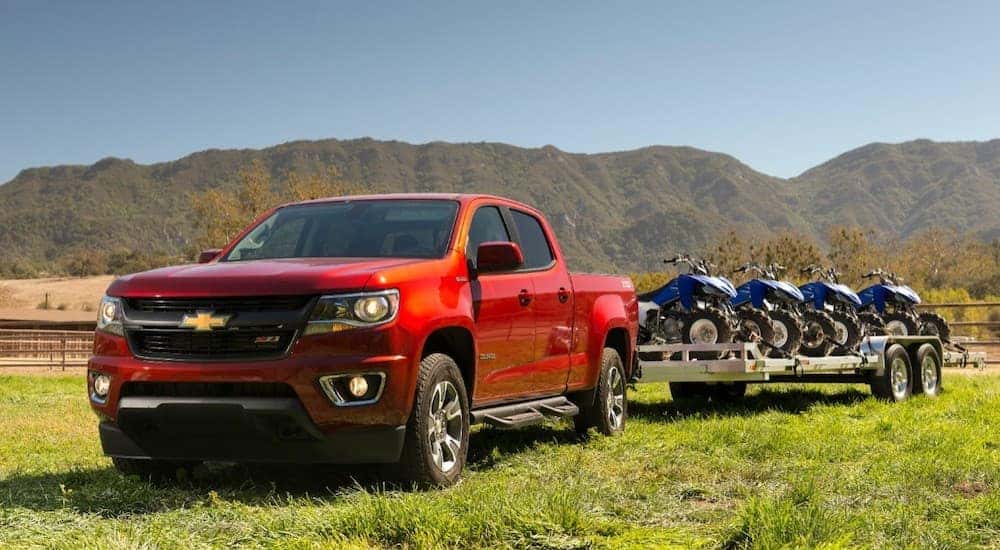 Used Truck Buying Tips and Tricks
Taking some of the following into consideration can help you find the best used trucks available. First and foremost, experts recommend performing a vehicle history check on the vehicle to get a better idea of its condition. Look at aspects, like:
Maintenance records
Number of owners
Accident history
This can help you get a clearer picture of a particular truck's past. If you're able, talk to the owner or the dealership about why the truck is being sold. It could be that the owner has just recently upgraded to a newer model or doesn't need the truck anymore, or it could mean that something is wrong with the vehicle. It never hurts to ask.
Inspection Items
Performing a full inspection of the vehicle before buying it is highly recommended. Take a close look at things, like:
Body rust/damage
Oil condition
Tire tread
Mileage
Generally, these are all things that can be seen with the naked eye. However, getting your mechanic involved is always a good idea. They're able to check on what's going on under the hood so that you're able to get more of the backstory of the truck in question. After all, there may be something going on behind the scenes that only a skilled professional can find.
What are the Most Reliable Used Trucks?
Some trucks hold onto their value better than others, meaning that typically these models have been proven to be the most reliable. Top reliable used trucks include:
Ram 1500: This model received the top reliability ranking for its 2017 model.
Chevy Colorado: Models from 2010-2012 are among the most reliable, as is the 2017 model.
Toyota Tacoma: Models from 2011-2015 have scored high-reliability marks.
Ford F-350: Anything since 2011, with the 2012 model performing the absolute best.
Although it seems that every brand has had its struggles, these top performers can be found on most of the top used truck lists year after year. Due to their top performance, durability, and dependability, the list of top-rated used trucks is one that you should pay attention to while you shop.
Used Trucks to Avoid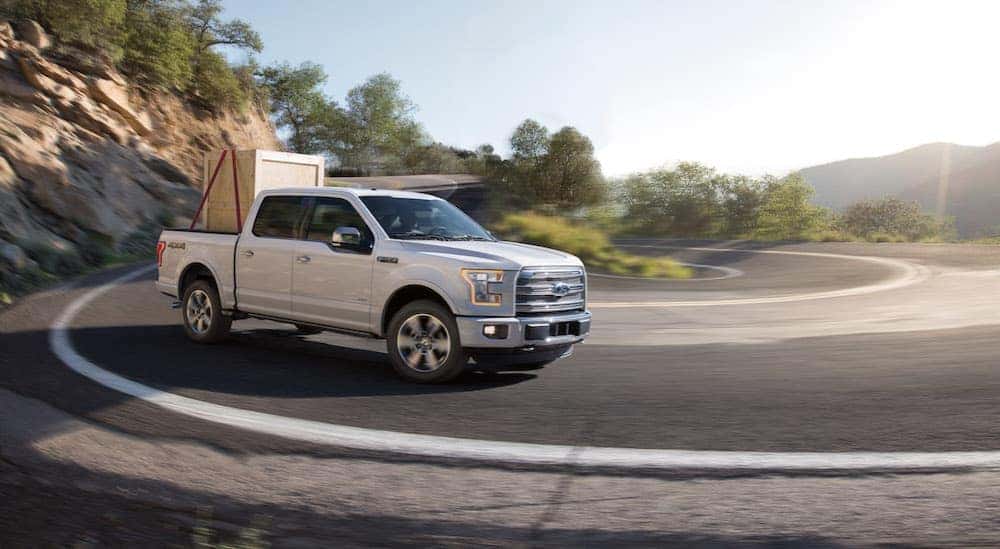 If you're shopping for a used truck, there are some brands that simply fail to perform and have been voted the worst used trucks to buy. Not only are these models less reliable than many others, but they also tend to have lower resale values. Some of the worst used trucks to buy include:
Ford F-150: Terrible performance in crash tests, with the 1997-2004 model years being the worst.
Toyota Tundra: Structural rusting, air pump problems, and piston issues plague the early 2000s models.
Nissan Frontier: Poor radiator design on models from 2005-2008 is known to cause trouble with the truck's transmission.
Avoiding some of these used truck models can save you a lot of stress and worry later. After all, most of these issues weren't just one-time problems. These issues have been commonly found by past vehicle owners, some of which are very serious, especially the structural problems.
Getting the Most Out of Your Used Truck
When searching for the right used truck to buy, it's always recommended to do your research first. You may think that a certain brand is a perfect fit for you, only to read up on it and realize that it has problems. Focus on getting organized first. How do you plan on using the truck? Once you've figured that out, narrow down your search to a handful of options and research them to get a better idea of their reliability, performance, and more.
Of course, we recommend buying a used truck from a reputable dealer who will work with you to find the best used truck for your lifestyle and budget, and who will aid you with your financing options. There are also plenty of certified pre-owned models available that come with warranties and more, which helps to eliminate any worries you may have about the used truck buying process. The team at Dan Cummins Chrysler Dodge Jeep Ram is ready to help you find the best used truck for the best price. Just drop by our Lexington area dealership to learn more about our vast selection of used trucks for sale.