Why do Jeeps Hold their Value?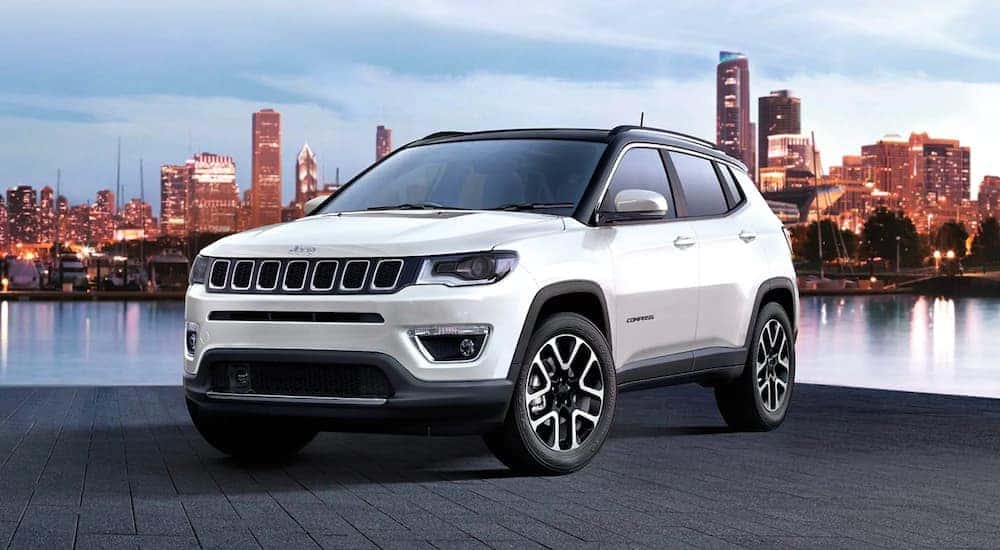 This is a question we are asked a lot here at Dan Cummins of Georgetown, and it really comes down to a few things: reliability, performance, features, and style. While these are not necessarily unique concepts to the vehicles you will find at your used Jeep dealer in Lexington; they are things that Jeep truly excels at. Whether you are interested in the iconic Wrangler, a Cherokee or Grand Cherokee, or even the new Gladiator, there's something about a Jeep that no other vehicle can quite capture.
Depreciation is one of those things that every vehicle-buyer is concerned with, even if they don't really put it into words. When you spend money on a car, truck, or SUV, you want to know that you're getting your money's worth and that it will retain its value. Jeep is one of the best companies in the auto industry when it comes to beating depreciation and retaining as much value as possible. Let's take a look at some of the reasons why that is true, so you can see for yourself just how impressive these vehicles really are.
Incredible Reliability
One of the biggest indicators of holding value and keeping depreciation to a minimum is reliability. You want a vehicle that has short-term reliability, which means you can be confident that it will start every morning, as well as long-term reliability, which indicates that it will keep running for many years. And this is something that really defines the Jeep brand and is a major reason why these models hold their value so well.
Short-term reliability with a Jeep is excellent: they are designed to handle pretty much anything you can throw at them. Day in and day out, these models won't let you down – and people know this. Jeep fans understand that their vehicles will support them every day, during the week and while enjoying the weekend. That's why they hold onto their Jeeps for so long and why Jeeps retain so much value when sold used.
At the same time, Jeep is well known for long-term reliability too. As long as proper maintenance and service schedules are followed, Jeeps will keep running in great shape for years. There's a reason you still see so many older Jeep Wranglers on the road – it's not only because they look amazing, but also because they keep running beautifully. This is the kind of thing that really demonstrates value when you buy a used model at a Jeep dealer.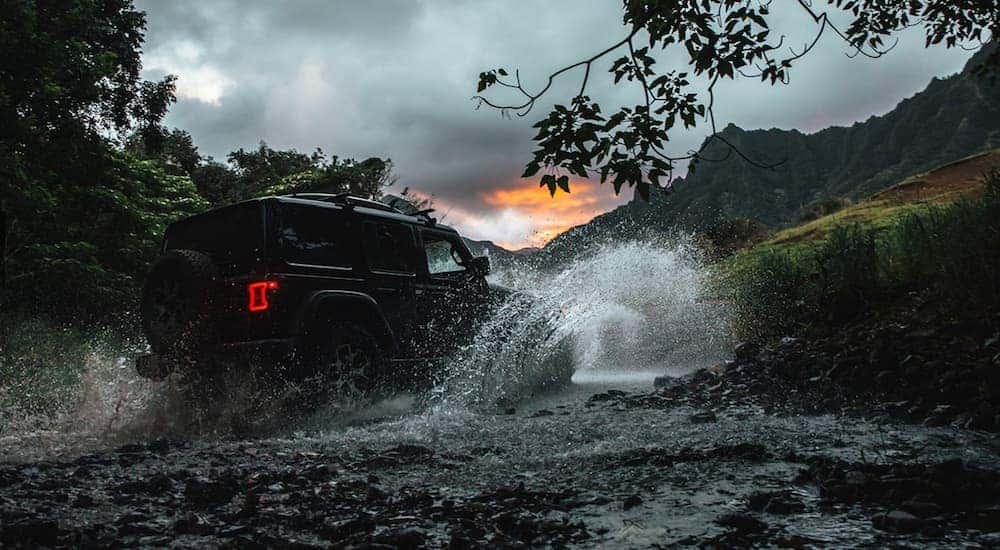 Unmatched Performance
Reliability is great, and certainly important, but perhaps the most telling aspect of any Jeep is the incredible level of performance that it brings. This goes beyond the engine in these vehicles, though the engines that you'll find in Jeep vehicles are certainly among the best. You can typically find different engines offered on every model, which means there are different levels of power and performance to be had. This is very important when looking at vehicles at your used Jeep dealer since you'll find vehicles equipped with a variety of engines.
But beyond such basic performance, there's something much more at play here: off-road performance. The name "Jeep" is essentially synonymous with going off-road, and that's something that no other manufacturer or model out there has matched. If you are looking to hit the trail and take the road less traveled, then a Jeep is really one of the best choices you can make.
Different models can handle different levels of off-roading, of course, and a Jeep Wrangler with options and features intended for hitting the trail can't be beat. But every Jeep model can be equipped for off-road performance. When looking at used models, look for the Trail Rated badge to see that a model was clearly designed and intended for going off-road. These vehicles can handle the most demanding and challenging off-road trails in the world, letting you explore this country in ways that few other drivers can imagine.
Since this is something you won't necessarily find with most other vehicles, it's a major part of why Jeeps retain their value. With a Jeep, you know there's a good chance it was designed with going off-road in mind. Being able to buy a Wrangler or another model that can hit the trail the moment you drive it away from a used Jeep dealer, without the need for any aftermarket accessories, is something you won't find with most other manufacturers out there.
Great Features Inside and Out
One of the things we really love about Jeep vehicles is the way they blend sophistication and technology with rugged performance and power. While the features you find on any particular model at your Lexington used Jeep dealer will vary, you'll often see that Jeeps have a wide range of excellent features. Used models from the most recent generation of vehicles, or new models like the Gladiator, can have terrific technology features, including large digital displays, amazing sound systems, and easy connectivity for your electronic devices.
In recent years, safety features on Jeep models have also been improving with incredible technology available. Active safety features can make it easier to detect vehicles and pedestrians, help you with braking in an emergency, and warn you if you begin to veer out of your lane. The style and sophistication you'll find inside Jeep vehicles can also be among the best in the industry. Rich leather interiors are just as common as rugged cloth interiors or wash-out flooring that is perfect for spending a day in the mud. Whatever kind of interior features, style, and luxury you're looking for, you can find in a Jeep.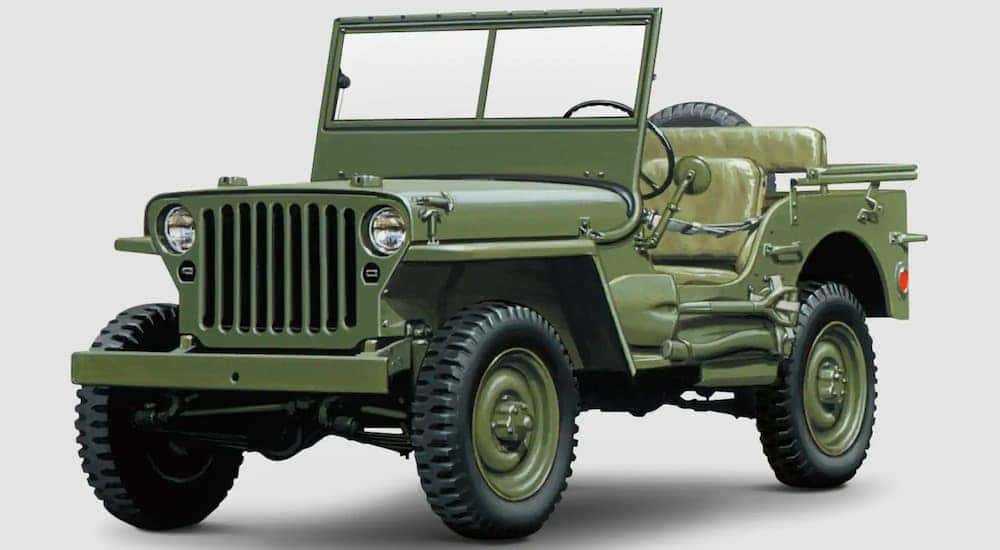 Truly Iconic Style
Speaking of style, no one can deny that Jeeps definitely have their own sense of style that immediately sets them apart from competing manufacturers. While this can vary a bit depending on the model and year you're looking at, something like the Jeep Wrangler is an American icon that can trace its legacy back 80 years to its legendary performance during World War II (first as the Willys MB, then the Jeep CJ, before becoming the Wrangler we know and love today). What other vehicle has this kind of legacy or pedigree?
The front grille and round lights on the Jeep Wrangler might have changed a bit over the years and taken some different forms here and there, but their essence has remained a constant. When you see a Jeep, you know you're looking at a Jeep – few other vehicles can brag about that. This iconic style is something that people seek out; people that want a Jeep want a Jeep, not something else with similar performance or comparable interior features.
This is what truly sets Jeep apart and is part of what helps these vehicles retain their value for so long. An icon never goes out of style. Even when you're looking at a used model from a decade (or more) ago, it has a presence to it that a lot of other models from that time won't have. That's something that few other auto manufacturers can say about their vehicles. Come visit us at Dan Cummins of Georgetown today to see our impressive selection of used Jeep models for yourself and discover what it means to be a part of this legacy.