What Happened to the 2021 Journey?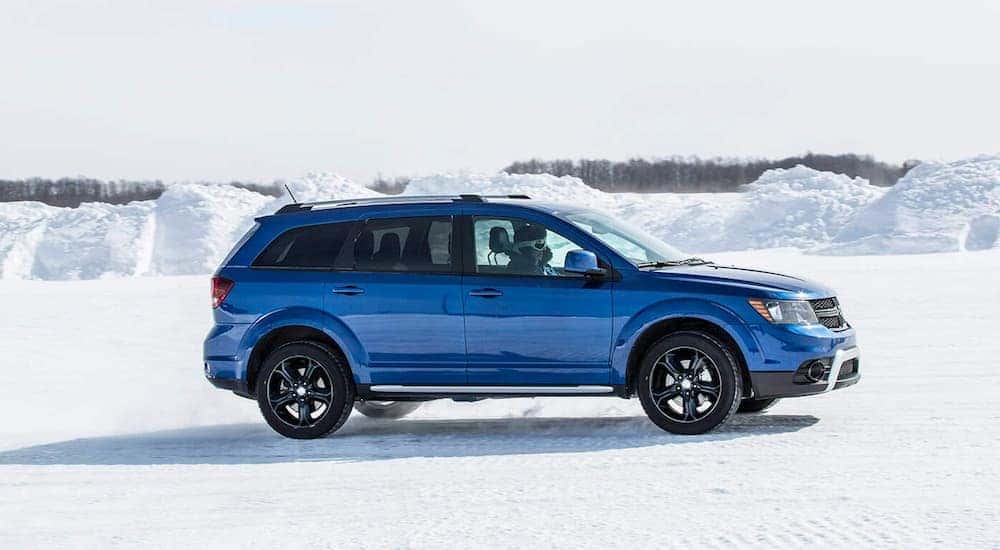 If you're searching for a Dodge Journey dealer, you might have noticed that you can't find a 2021 Journey. Lately, the supply of new cars has been disrupted, and many 2021 models have been pushed back. However, for the Dodge Journey, 2020 marks the end of the road. First introduced back in 2009, this long-running midsize SUV will not be returning for 2021. The Journey's discontinuation is part of Dodge's efforts to update and revitalize its lineup, focusing more on its iconic performance vehicles. However, if you are looking for a new Journey, don't worry – there are still plenty of 2020 models in stock.
Is There Going to Be a 2021 Journey?
Recently, we have had customers asking us whether or not there is going to be a 2021 Dodge Journey model. The short answer is no; there will not be. The 2020 Dodge Journey will be the last Journey for the foreseeable future. Dodge has decided that rather than focusing on too many projects and running in too many different directions, they will retire the era of SUVs and focus instead on what they do best: muscle cars.
It's no secret that Dodge has some of the best muscle cars available in the world. The Challenger and the Charger are bigger, badder, and tougher than all their competitors. Dodge does muscle cars really, really well, and it's time they focus on what they do best. We saw this change in vehicle lineup a few years back when Dodge separated itself from the Ram. Ram is now a stand-alone brand, and it has seen some amazing results from this change in production. We can only guess at the results of this most recent change in Dodge vehicles.
For Journey fans, this means we are going to have to focus on used Journey models from here on out. But don't worry, used Journeys will still be around for many years, and there is plenty of love to go around. It's also not too late to take advantage of the remaining inventory of brand-new 2020 models before they all sell out. This midsize SUV may be on its way into retirement, but that doesn't mean it isn't a great choice for anyone looking for an affordable and comfortable people-mover.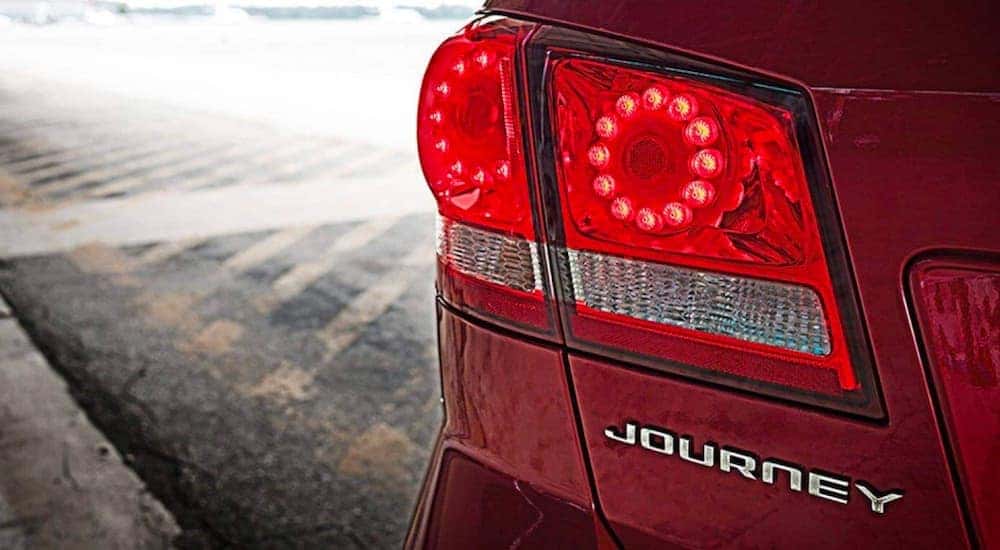 The History of the Journey
The Dodge Journey actually began production back in 2009, giving this SUV more than a decade-long run. The Journey began as a five-seater vehicle, although some models can add two extra seats if you really need more passenger space. This SUV has been through three successful refreshes over the years, and each refresh produced some customer-requested features that did the vehicle good.
The first iteration of the Journey consists of the model years from 2009 to 2011 and focused on a low-to-the-ground frame that was easy to climb in and out of. This feature made the Journey popular amongst everyday families who were just looking for a safe and comfortable vehicle that wouldn't break the bank.
The second version of the Journey, which reigned from 2012-2013, came out with a sporty and aggressive look that was reminiscent of the popular Charger and Challenger cars. People who dreamed of driving a world-famous muscle car but who prized value and affordability drifted towards the Dodge SUV for this reason. This was also reflected in the Journey's power. In fact, the available Pentastar V6 engine achieved 287 horsepower.
The most recent model years, including 2014-2020, brought about even more comfort and style. Interior was the focus for this generation, and now drivers got to enjoy such luxuries as heated seats and a state-of-the-art touchscreen display. Anybody who values these kinds of features still has the option of enjoying them today in one of the remaining 2020 Journey models.
The 2020 Journey
The final Journey is the 2020 model year, and it maintains the model's reputation for affordability and practicality. The 2020 model has an MSRP of $23,675, making this one of the most affordable SUVs on the market. If you are able to find a brand new model at your local Dodge Journey dealer, you are definitely going to be in for a treat. Despite being such an affordable vehicle, the Journey definitely does not disappoint. This is a dream vehicle for anybody who wants to combine sportiness with family-friendly value.
The 2020 model comes with a 2.4L 16-valve four-cylinder engine that has more than enough power for the four-speed automatic transmission to handle. This is, of course, the popular variable valve timing engine that works hard to get you the best gas mileage possible. In fact, the 2020 Journey gets up to 25 MPG on the highway. You'll enjoy spending more time enjoying your life and less time at the fuel pump thanks to this SUV's 500-mile range on a single tank of gas.
If you like increasing the quality of your life even more, you'll be happy to hear that the 2020 Journey has some pretty great towing features. This SUV has a standard trailer sway control system that works hard to keep your trailer behind you where it belongs. No more swerving and swaying trailers and campers that end up slowing you down and putting you in danger. This is the kind of trailering feature every vehicle should have.
Of course, the 2020 Dodge Journey still comes with all of the best safety features Dodge has to offer. You won't have to worry about putting the lives of those most precious to you at stake because Dodge works hard to ensure everybody gets home safely every single time. The Journey achieves this with safety features such as electronic stability control, anti-lock braking, and electronic roll mitigation. These features keep your wheels on the road and your bottoms in your seats so you will always be home in time for dinner, even after taking those sharp, fast corners.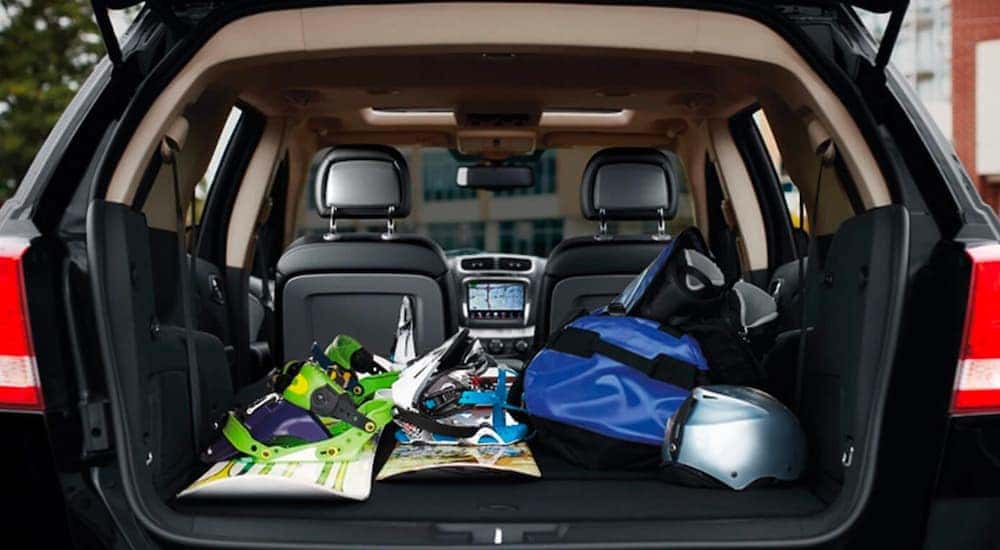 Find Your Journey at Your Local Dodge Dealer
Whether you're hoping to find yourself a brand new 2020 Journey or you're hoping to save money on an older, used model, Dan Cummins of Georgetown has got your back. We have plenty of Journey models for you to choose from with various options and features so you can pick exactly what you want. The only question is, what do you want in an SUV?
While it's disappointing that Dodge will not be releasing a 2021 Journey, that doesn't mean you have to go without. Come and see what Journey models we still have in stock. They're ready and waiting for you to come and take them for a spin. Or if you prefer to look at other vehicles, Dan Cummins of Georgetown has plenty of new and used vehicles from many makes and models for you to choose from.
If you're interested in vehicles ranging from Chrysler, Dodge, Jeep, or Ram, Dan Cummins of Georgetown is the best car dealership in Kentucky. We've got new models and used models from all of these premium car manufactures, and you're more than welcome to take a look at them all! So come on down and pick one out today! You'll be glad that you did.